T30NO.6C Belt driven industrial fan blower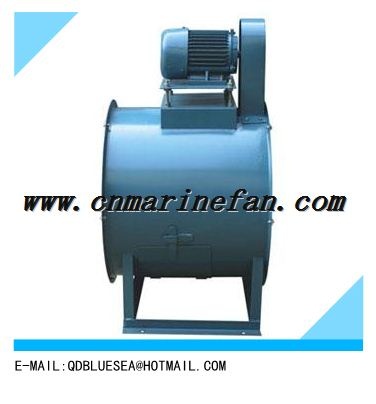 T30NO.6C Belt driven industrial fan blower
T30(C) Series Industrial Belt driven Axial Fan
1. Applications
(1) Industrial boiler, Garbage incinerator.Industrial waste heat recovery device.
(2) Cooling and heat dissipation
(3) Forced Ventilating: Generally used in ventilating for normal industrial and Large-scale buildings.
(4) Gas and materials transfer: General air delivery, Combustible gas delivery, Corrosive gas delivery, Gas mixed with impurity delivery.
(5) Eliminate dust and Particulate matter: Transfer the coal powder, Particle material, Powder material, Fragment materials, Fiber materials.
2. Structure
(1) Impeller:
Pre-curved design with arc.high pressure ,by dynamic and static balance test .high effiiciency ,small vibration.
(2) Case:
With ordinary steel plate welded into a whole worm shell.
(3) Air inlet:
Make constriction type streamline the oveall structure,bolted on the front cover.
(4) Transmission Parts :
Include main shaft, bearing housing, belt or coupling and so on.
(5) Motor: motor brands can according customers' requirments.
(6) Accessory: Adjusting door, Silencer,Absorber
3. Technical data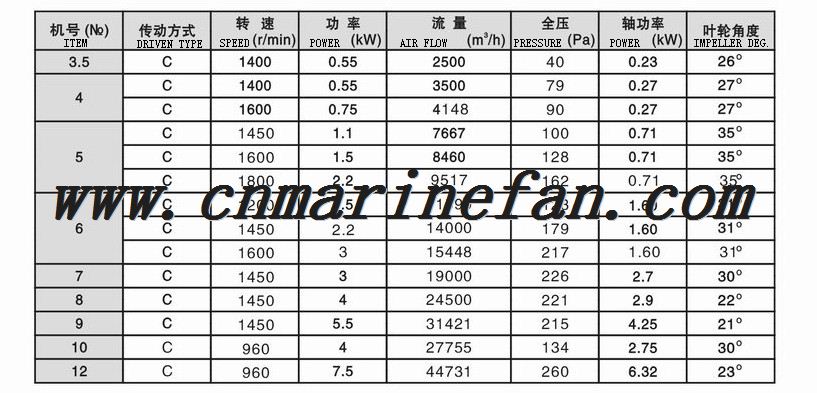 4. Outline dimensions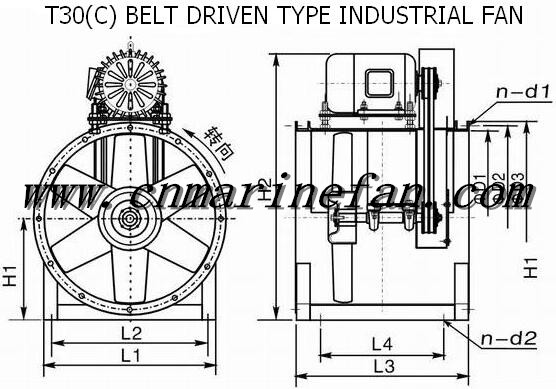 Please contact us and get detailed Technical parameters and Drawings.
We could Design and Produce the Marine fan,Industrial Fan,and Other Ventilation Equipment according to your detailed requirement !