T35NO.9 Industrial axial flow ventilator
T35NO.9 Industrial axial flow ventilator
T35-11 Series Industrial Axial Fan
Use features:
T35NO.9 Industrial axial flow ventilator mainly for plant, warehouses, residential, theaters, office building ventilation for the transmission medium not corrosive, non-explosive gases. The fan can also be used for refrigeration equipment support. BT35-11 Ex Axial Fan mainly for flammable and explosive gases, as well as the delivery of a flammable fuel-air workshops, warehouses, and so on the ventilation exhaust. T35-11, BT35-11 fan high efficiency, low noise, they are replacing 30 K4-11, T40-11 and axial flow fan B30K4-11, BT40-11 Ex axial fan the ideal energy-saving products.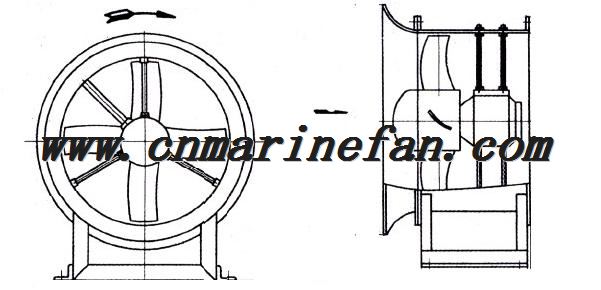 Please contact us and get detailed Technical parameters and Drawings.
We could Design and Produce the Marine fan,Industrial Fan,and Other Ventilation Equipment according to your detailed requirement !