DDT40 series Low noise ventilation fan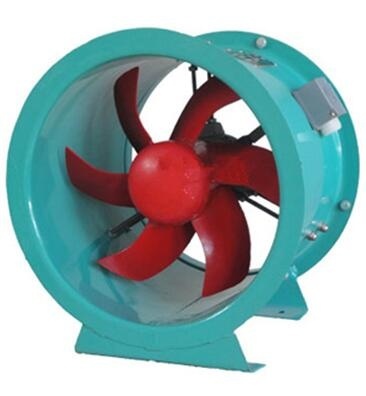 DDT40 Series low noise Axial flow Fan
DDT40 series low noise axial flow fan is a patent product of low noise series (patent number ZL98204845.9) recently developed by this factory. It adopts advanced wide root arc twisted superimposed impeller, thus reducing the secondary loss of fan. Therefore, the noise of the fan is greatly reduced. Compared with the similar low noise axial flow fan, the noise reduction 5dB (A), effectively improves the environmental conditions, and at the same time improves the air volume, air pressure and service life. It is a good performance of the similar products in the market at present. Low price, reliable installation of optimized products. This series of negative machines is divided into 13 machine numbers, 44 specifications, full capacityThe need for different occasions.
1. The fan is suitable for conveying non-flammable, non-corrosive, non-significant dust and gas with temperature less than 50 ℃. Suitable for general factories, farms, warehouses, halls, etc., which require low noise ventilation and ventilation in and out of the room, can also be used to strengthen heating and heat dissipation, and can also be installed in longer exhaust pipes or in series at intervals. Increase the wind pressure in the pipeline and other occasions.
2, characteristics
1) low noise
2) low prices
3) long life, thick material and high stability
4) good interchangeability, the size of installation and connection of this series fan is exactly the same as that of T 35 series fan.
5) convenient installation, can be used in vertical, wall, post, mobile, cylinder and other installation forms.
6) it can be made into explosion-proof type, anticorrosive type and single-phase type (220V voltage) in order to meet the requirements of different users (need special instructions when ordering).
7) the most outstanding advantage is that the air volume, wind pressure, noise and other performance indexes are superior to similar products in the current market.
8) the length and installation size of the fan duct can be supplied according to the user's needs.
Please contact us and get detailed Technical parameters and Drawings.

We could Design and Produce the Marine fan,Industrial Fan,and Other Ventilation Equipment according to your detailed requirement !